All-in-One in Two Flavors.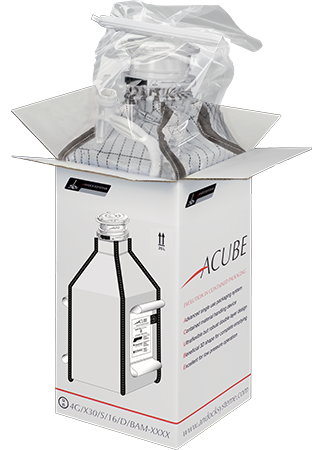 Pack, Store & Transfer
FIBC Single-use Systems
High Containment in a Box
These flexible containment systems come in several sizes and have a reinforced multi-liner construction strong enough to withstand mechanical stress.
Eliminate Cleaning and Risk
Improve operator safety when handling potent ingredients with an OEB-5 capable interface and convenient disposability that enables greener high containment solutions than previously possible.
Smarter, Faster, Cheaper
A family of matching plastic and stainless steel valves, frames, trollies, and a revolutionary tri-clamp fastener let you quickly add low-cost, high containment systems into any existing manufacturing process.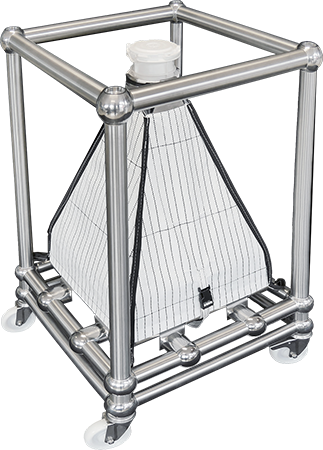 FIBC Bin Blending
Frames for Bin Blending
A Flexible Containment System That's Greater Than the Sum of Its Parts
...and its parts are pretty amazing.
The High Containment Valve Made Simple
A highly-engineered, yet intuitive, design that locks housings and discs together in one simple motion.
Medical Grade Plastics
Strong, impermeable valves available cleaned & sealed or pre-sterilized.
Fully OEB 5 Compliant
Use a special single-use compatible process valve to surpass this benchmark.
Passive-to-Passive Design
The symmetrical locking pattern means everything matches up perfectly each time.
Stainless Steel Version
Enables interfacing with processes under higher temperature or pressure.
Full Interoperability
Our line of single-use compatible valves allow you to seamlessly add cost savings.
Hybrid Solution Options
Ideal containment valve for charging and discharging powders, granules and tablets.
Easily Add Our Single-use Systems Into Your Most Demanding Environments.
This compact process valve, with its integrated stainless steel containment valve, offers quick passive to passive docking of our single-use FIBC systems, increasing process efficiency and improving worker safety when handling potent products and ingredients within challenging manufacturing environments.
View Product
See How it Works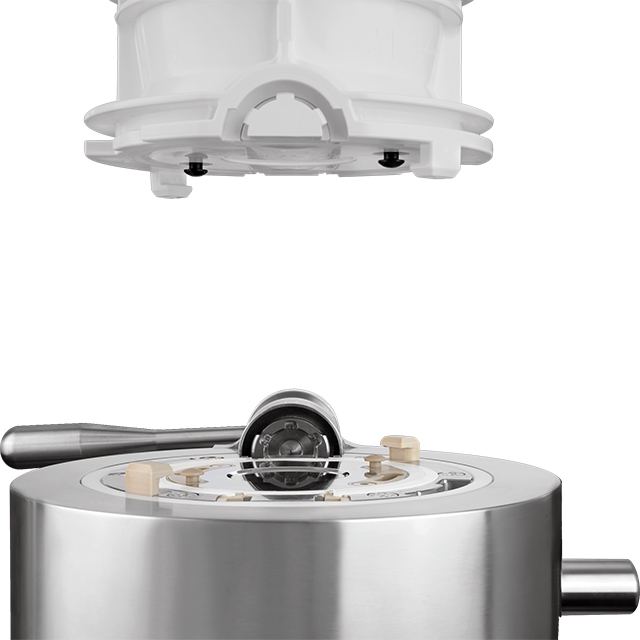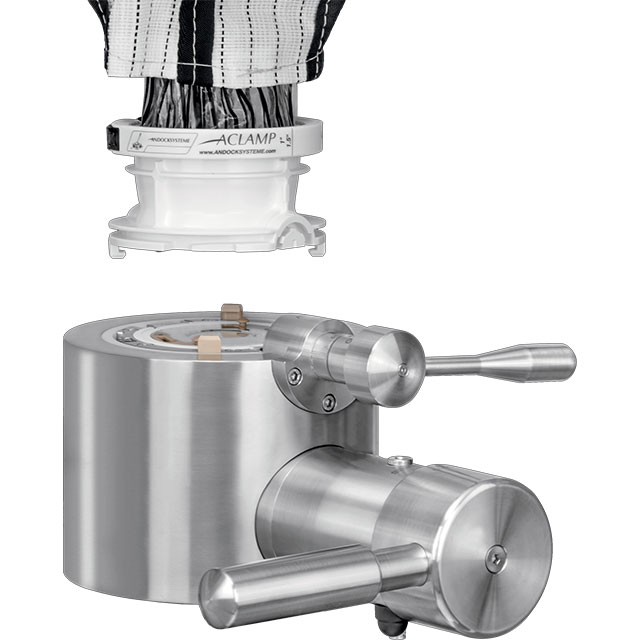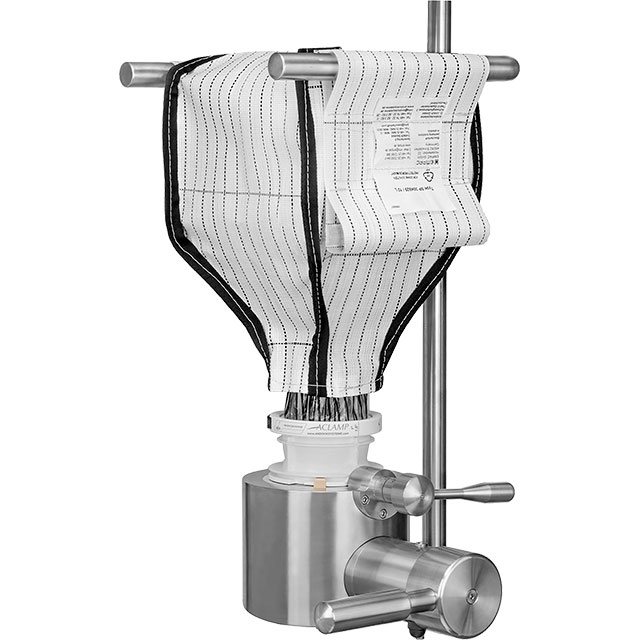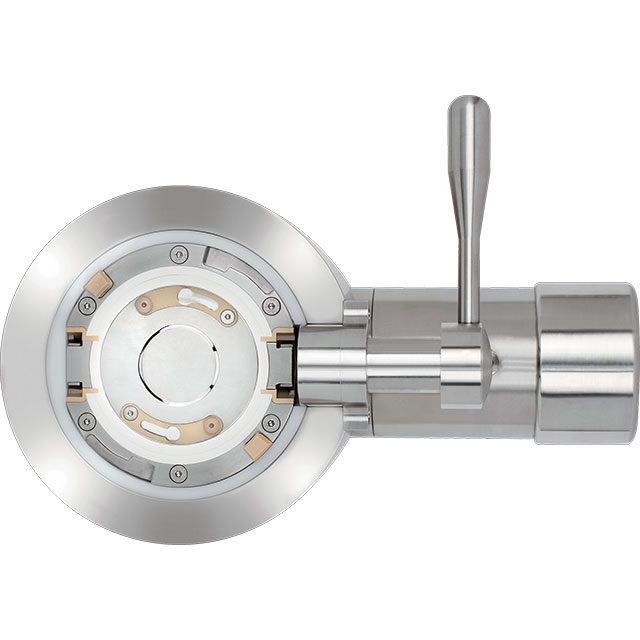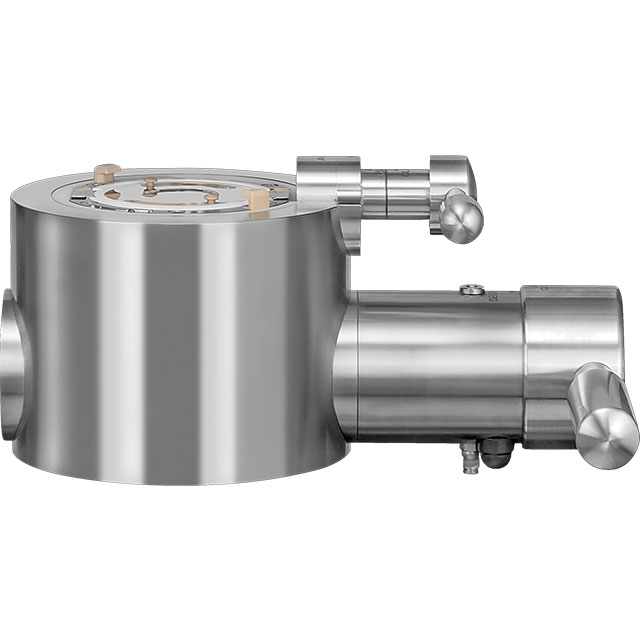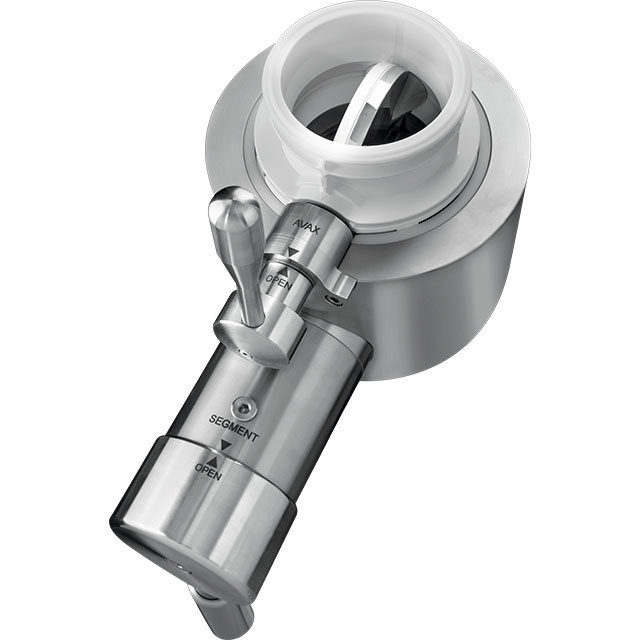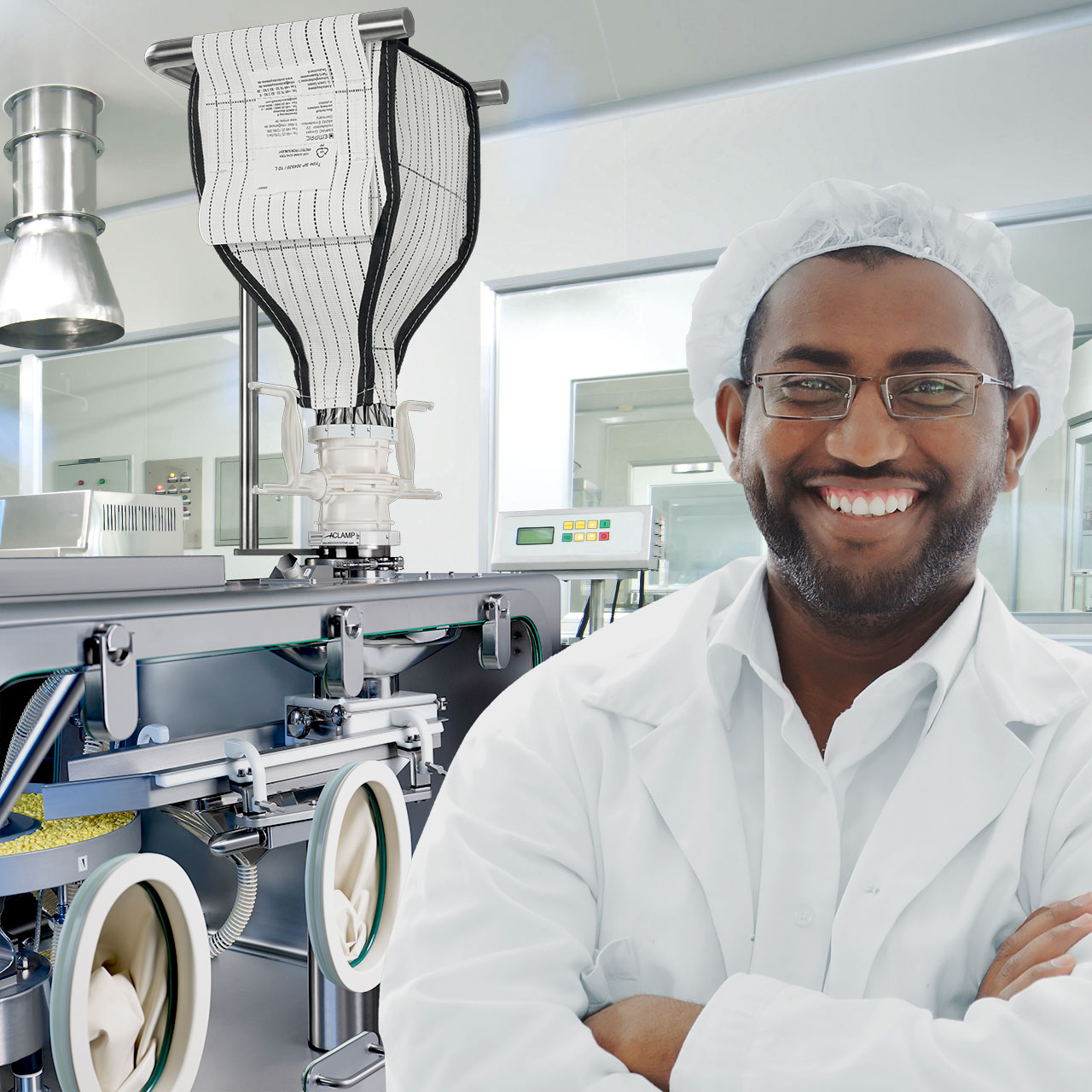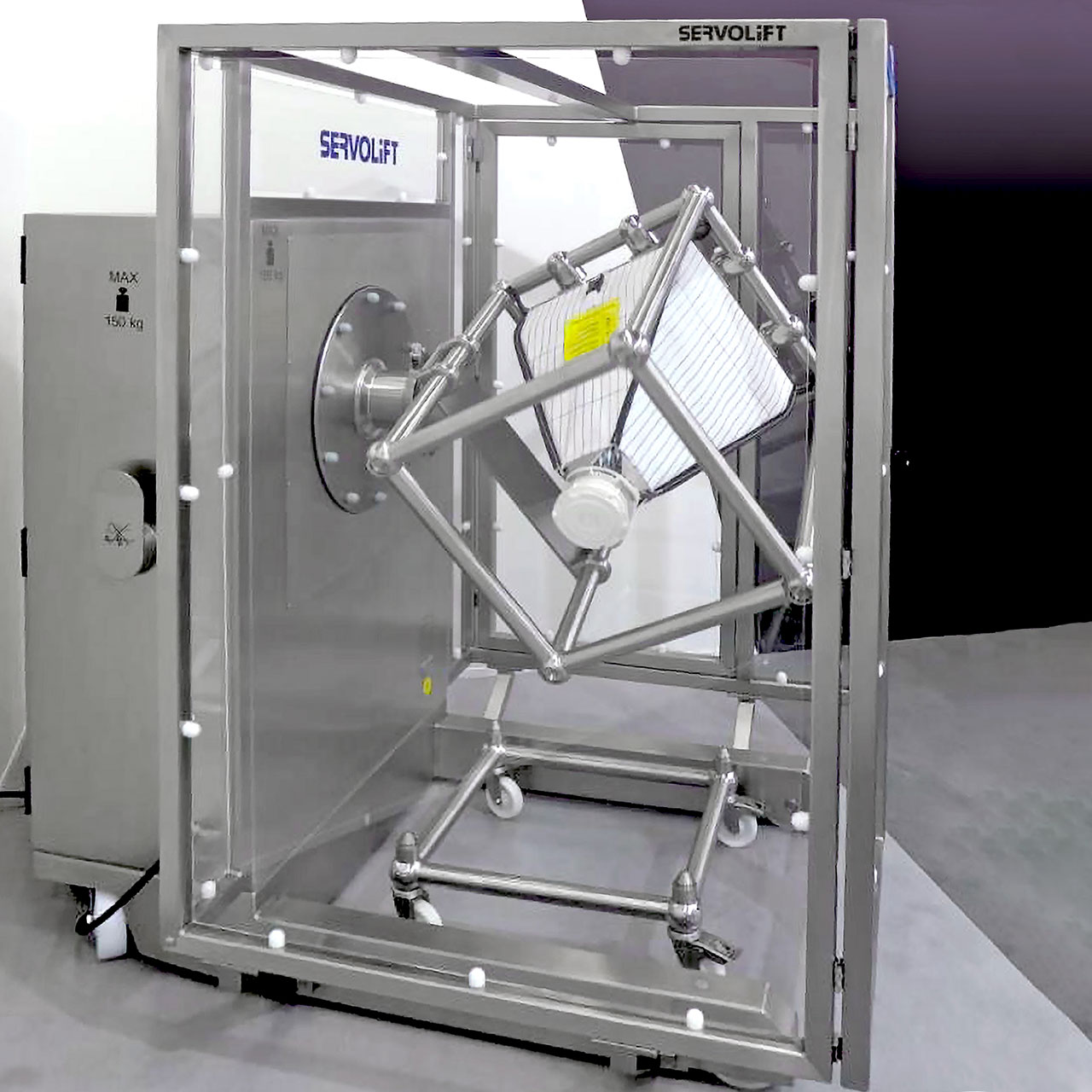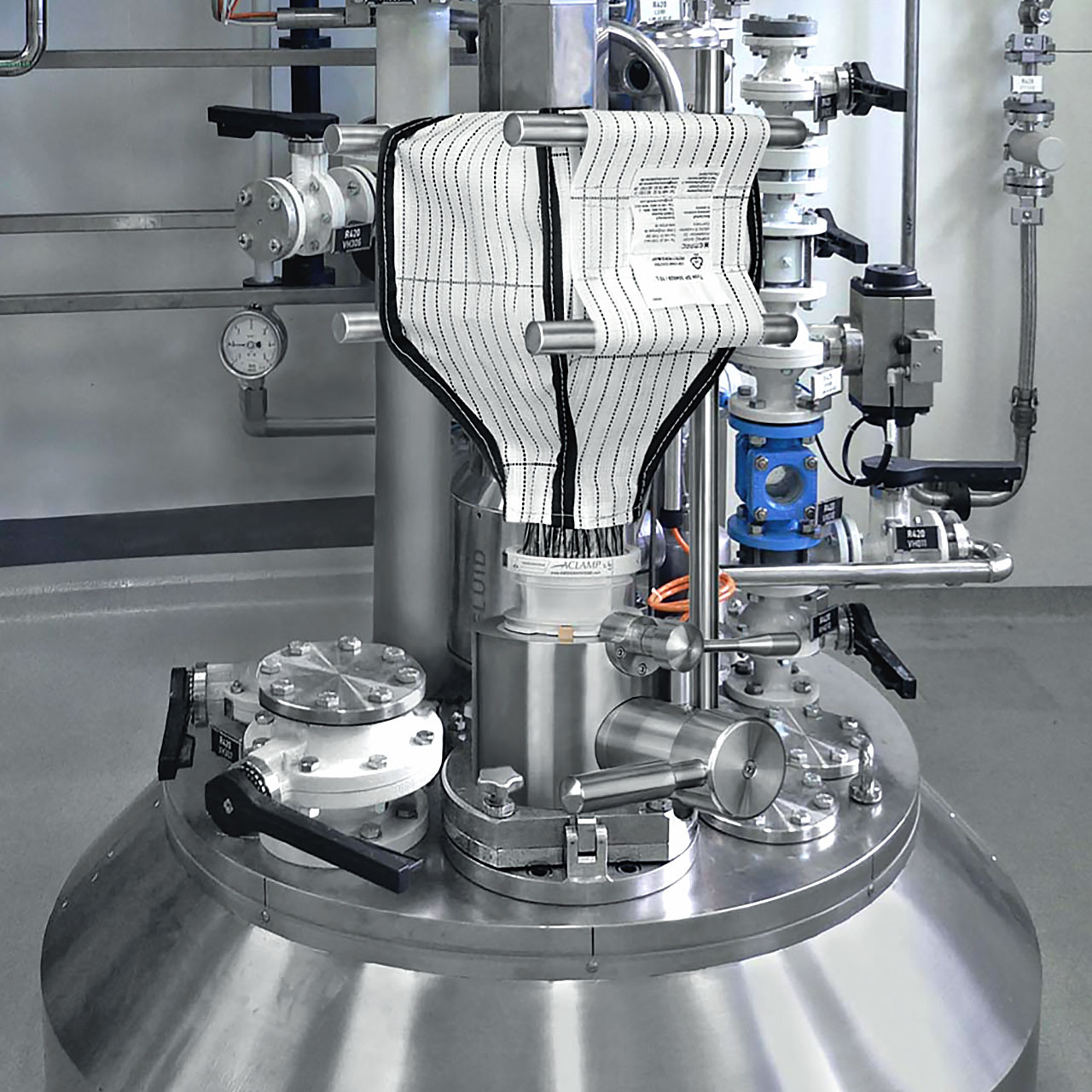 Our FIBC High Containment Systems Fit Right In Where It Matters Most
Whether you're looking to lower costs, decrease process times, eliminate cleaning rituals, or improve worker and workplace safety, these rugged, convenient and inexpensive alternatives to traditional IBCs and more expensive high containment valves will surely put a smile on the face of everyone involved.

Single-use Containment Products
9 Products
Still have questions? Call us today at 973-442-7878
Our engineering specialists are available to discuss your needs.
We've Got Your High Containment Needs, All Lined Up
Our precision lifters will help position your products to rise above the others.
View Lift Systems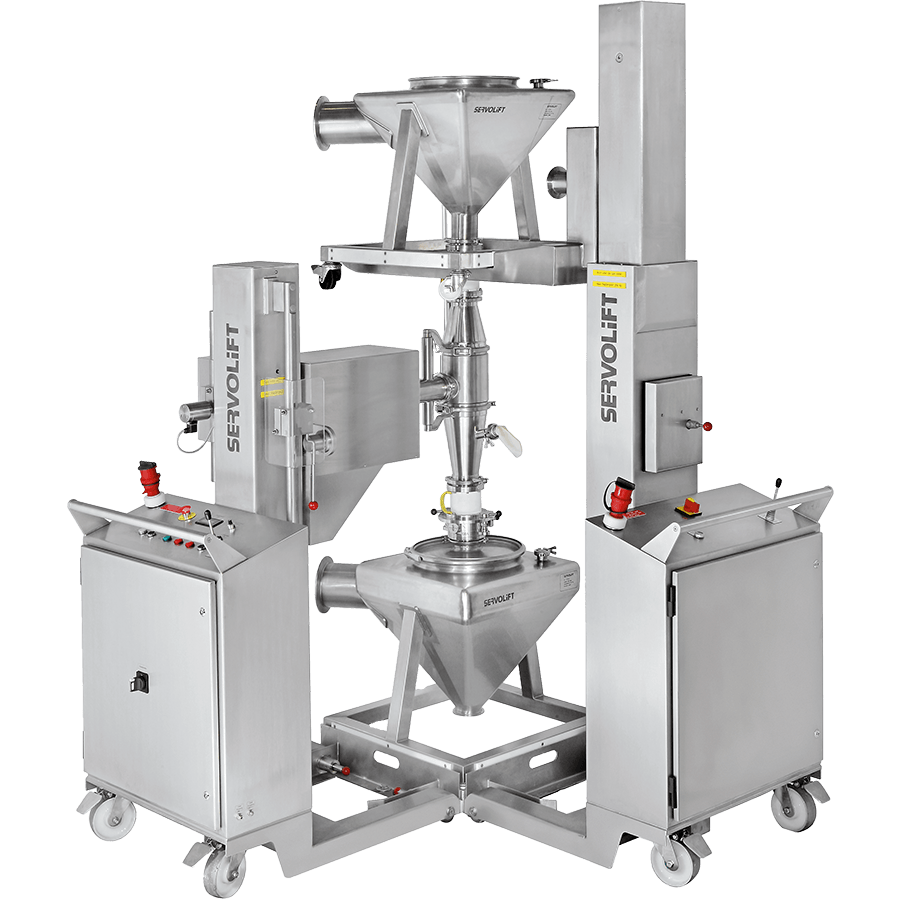 The Containment Challenge
Achieving the desired containment of products during manufacturing requires a careful combination of well-engineered equipment, expert process design, simplification of operations, and access to real-time feedback on existing procedures.
Customers in the food, pharmaceutical, biotech, nutraceuticals and cosmetics industries typically struggle with problems like: powder loss, segregation and dusting, validation of clean-in-place (CIP) efforts, and the basic ergonomics associated with routine operations and ongoing maintenance.
Fortunately, SERVOLiFT has the products, expertise and experience to tackle the toughest containment challenges.
Our Innovative Solutions
Whether you need airtight delivery of foods or excipients, or very high containment for potent or dangerous compounds, SERVOLiFT can help you engineer the perfect solution to your transfer, sampling and production requirements.
SERVOLiFT builds it's basic, medium and high-containment solutions using the world's finest split valves, funnels, compensators, flanges, custom piping and IBCs.
Our in-house containment experts can help your company develop cost-effective transfer and handling systems that utilize the latest innovative techniques and help you protect the health and safety of factory workers and customers alike.
Split Valve Docking Systems for Potent Product Transfer
Consisting of one active and one passive valve, SERVOLiFT offers a variety of split valve docking systems for safe handling of potent compounds. These high containment valves open simultaneously when docked and are offered with two FDA-approved seal types: White EPDM and White PTFE (Teflon). Your choice will depend on the containment level required and whether solvents are being used. Black conductive PTFE can also be supplied when required.
Today's potent pharmaceutical ingredients have driven the industry to expand the use of Split Butterfly Valve systems (SBVs) and Rapid Transfer Ports (RTPs) to all types of processing equipment, not just isolators. Our split valve systems have been tested in separate private studies performed by Abbott Labs, Roche, and Novartis and are available in both automatic and manual docking configurations.
These valves and conduits must operate with very low tolerances which requires all the handling equipment to be equally precise. SERVOLiFT lifters excel in high containment applications due to our proprietary control mechanisms that guarantee you 100% failsafe accuracy.
High Containment Valves
8 Products
Compensators, Flanges & Fasteners
9 Products
Foolproof In-Process Sampling
Our sampling valve systems are a fool-proof method for obtaining powder or liquid samples under very high containment conditions. They are available in two different versions, a "jar" sample unit for larger sample capture and a "thief" unit for smaller samples.
The "jar" system uses active and passive valves. The active valve has a cup machined into the ball-half. When closed, it forms a near-flush surface to the process equipment. The sample is typically captured in a small glass container (with protective steel cage) attached to the passive valve. The "thief" system is similar in design, except it has a small hole in the active ball-half which allows a powder thief to be inserted to gather samples.
Sampling Valves
10 Products